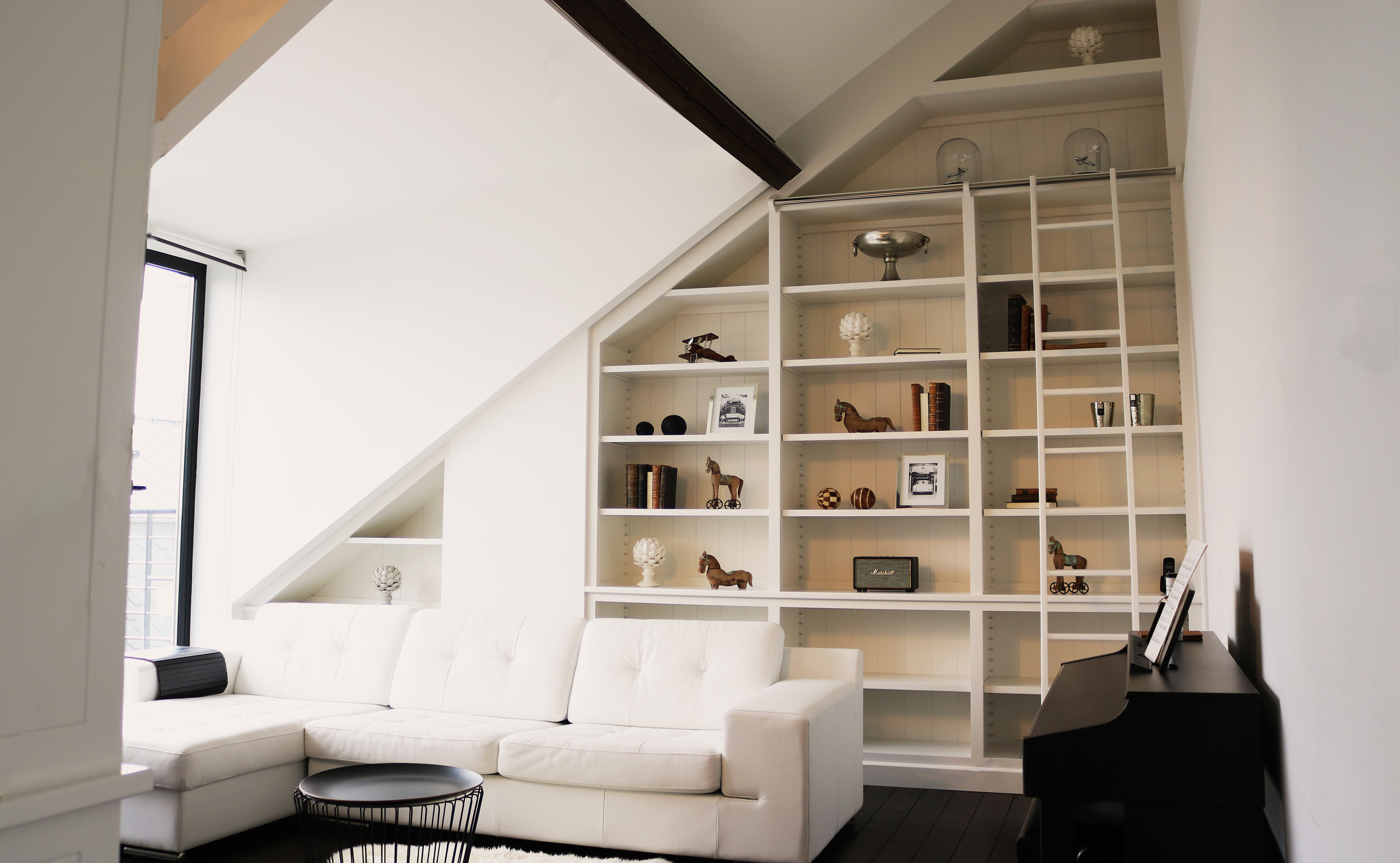 Under sloping ceiling bookcase

With a ceiling height of 4 meters, this bookcase under sloping ceiling is naturally out of standards. Elements are perfectly matching the slope and the existing pouters. Completely open bookcase is light and gracieus despite its huge dimensions.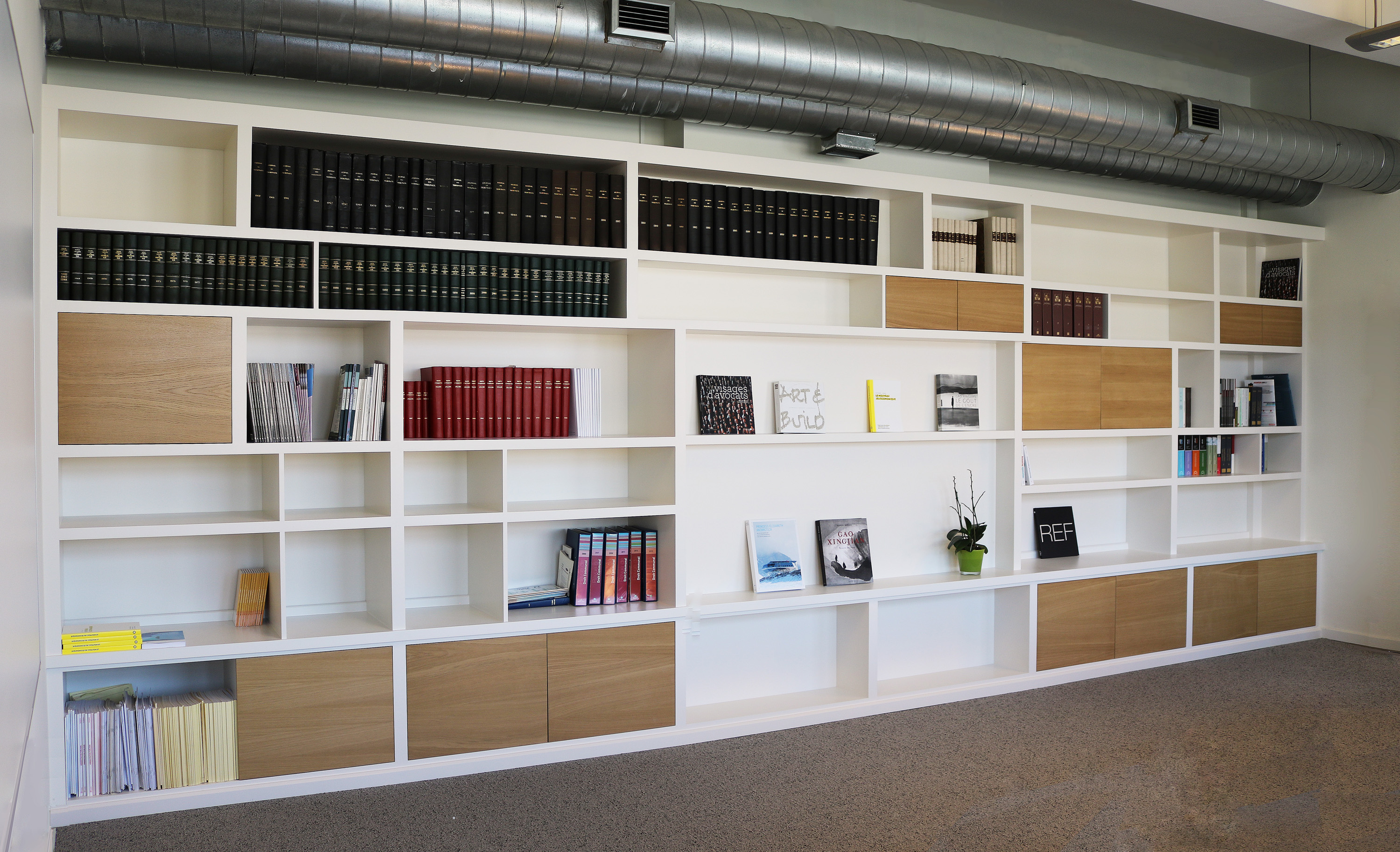 Modern bookcase

The conception of this modern bookcase are among other due to different depths. Multiple depths, different rythm of the storing spaces and the assocaition of the materials slightly modernised this realisation.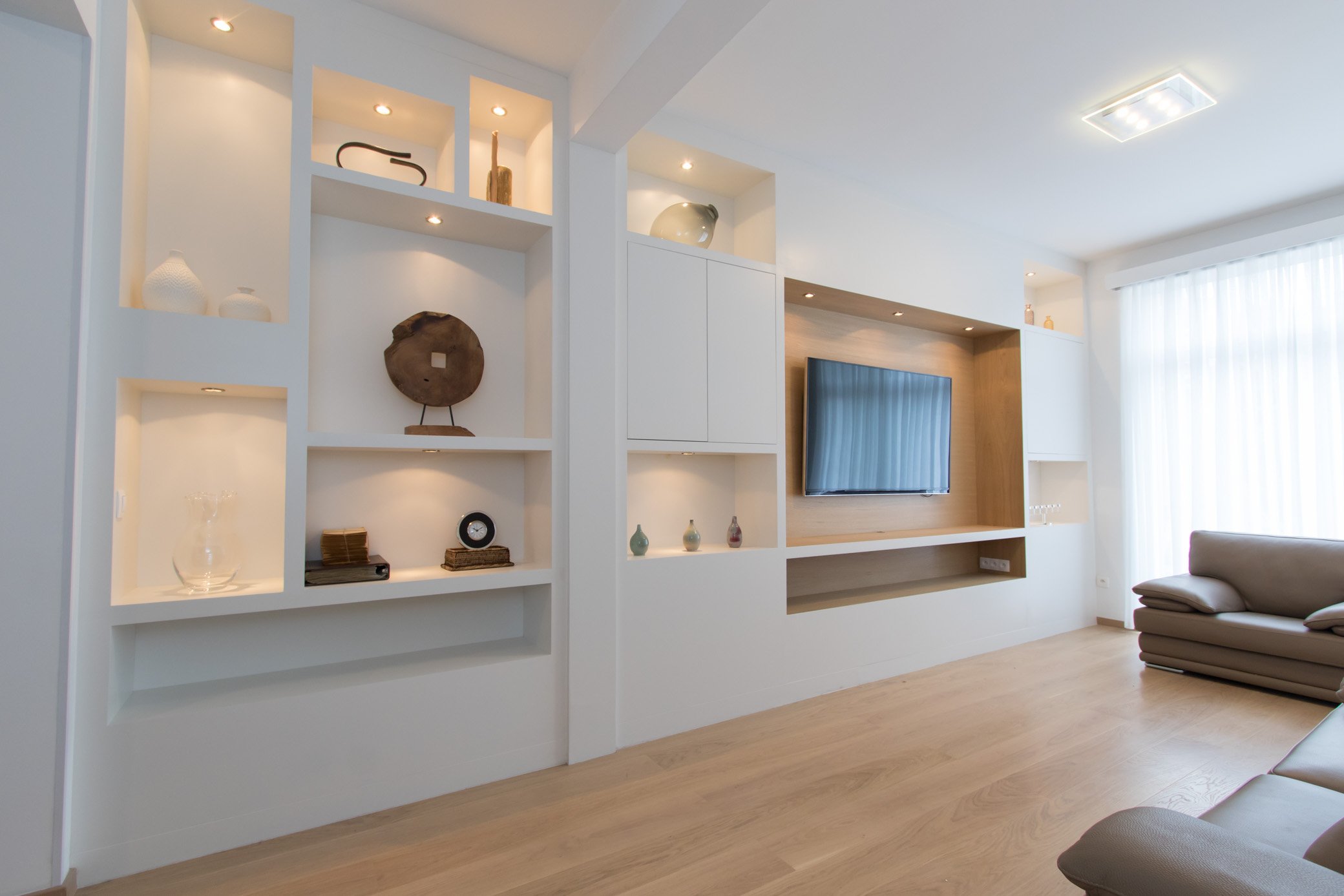 Big Open bookcase

This bookcase combine a exhibition side and a bookcase with room for the television. The opening for the television is made from oak in order to cut the modernity of this ensemble.


◄ Back