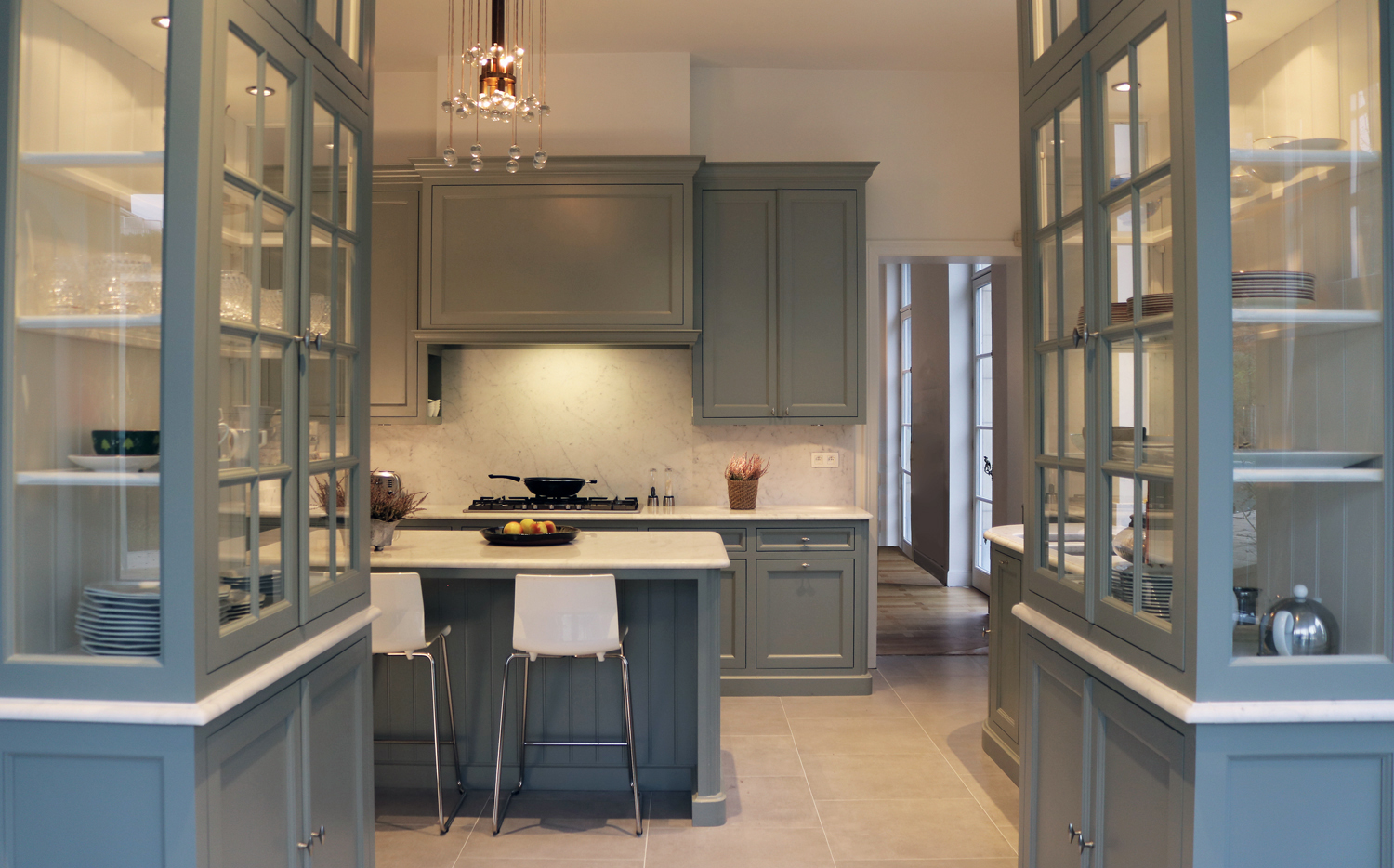 Classic kitchen

The combination of this color from Farrow&Ball and the working surface in marble of carrare gives a more classic style to this kitchen. Mouldings and rounded corners increase the classic aspect of this realisation.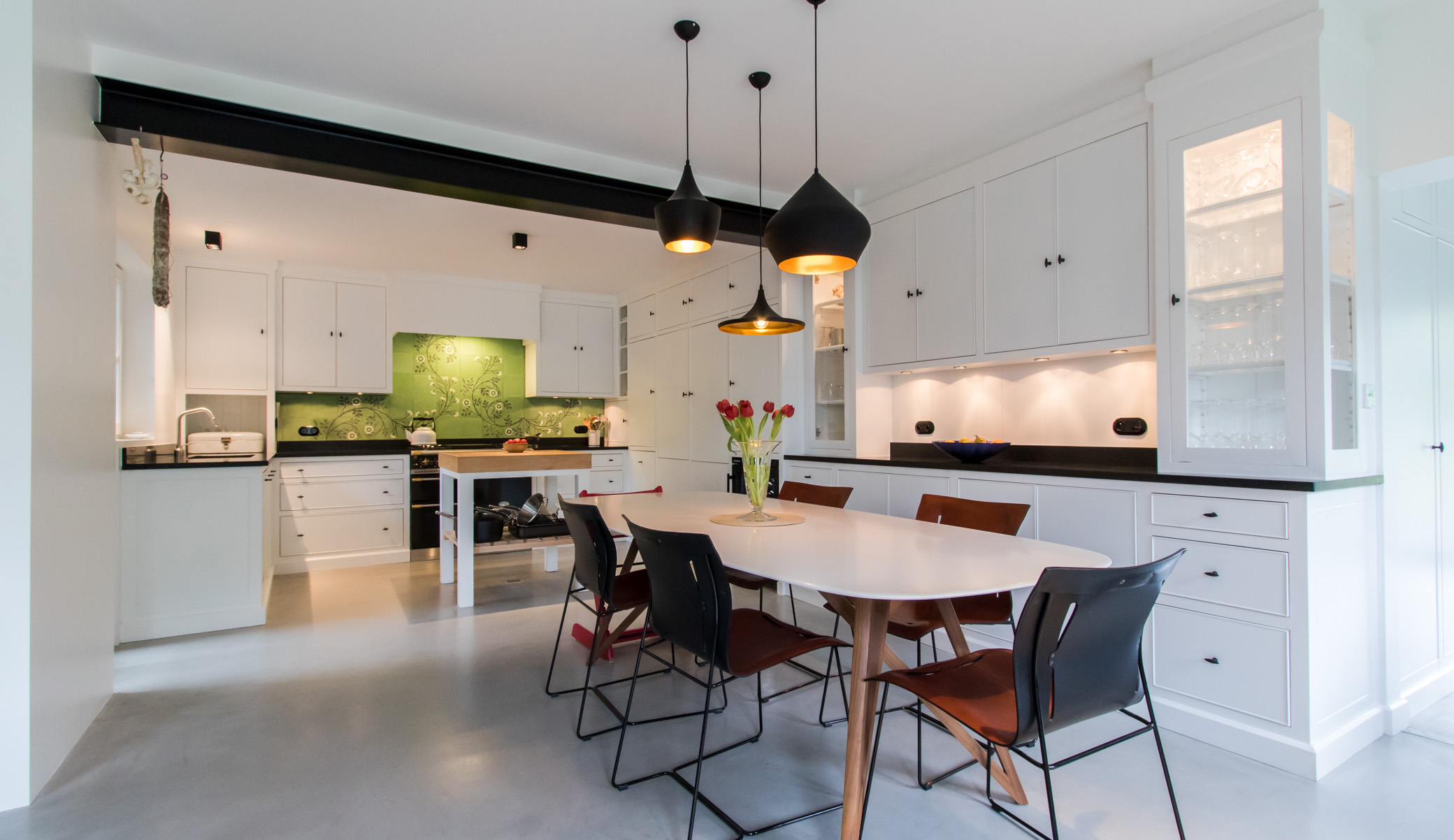 Refined lines kitchen

The style of this kitchen is pure and refined. Mouldings are lighter and associated with a sober working surface in black granit with straight edgeways.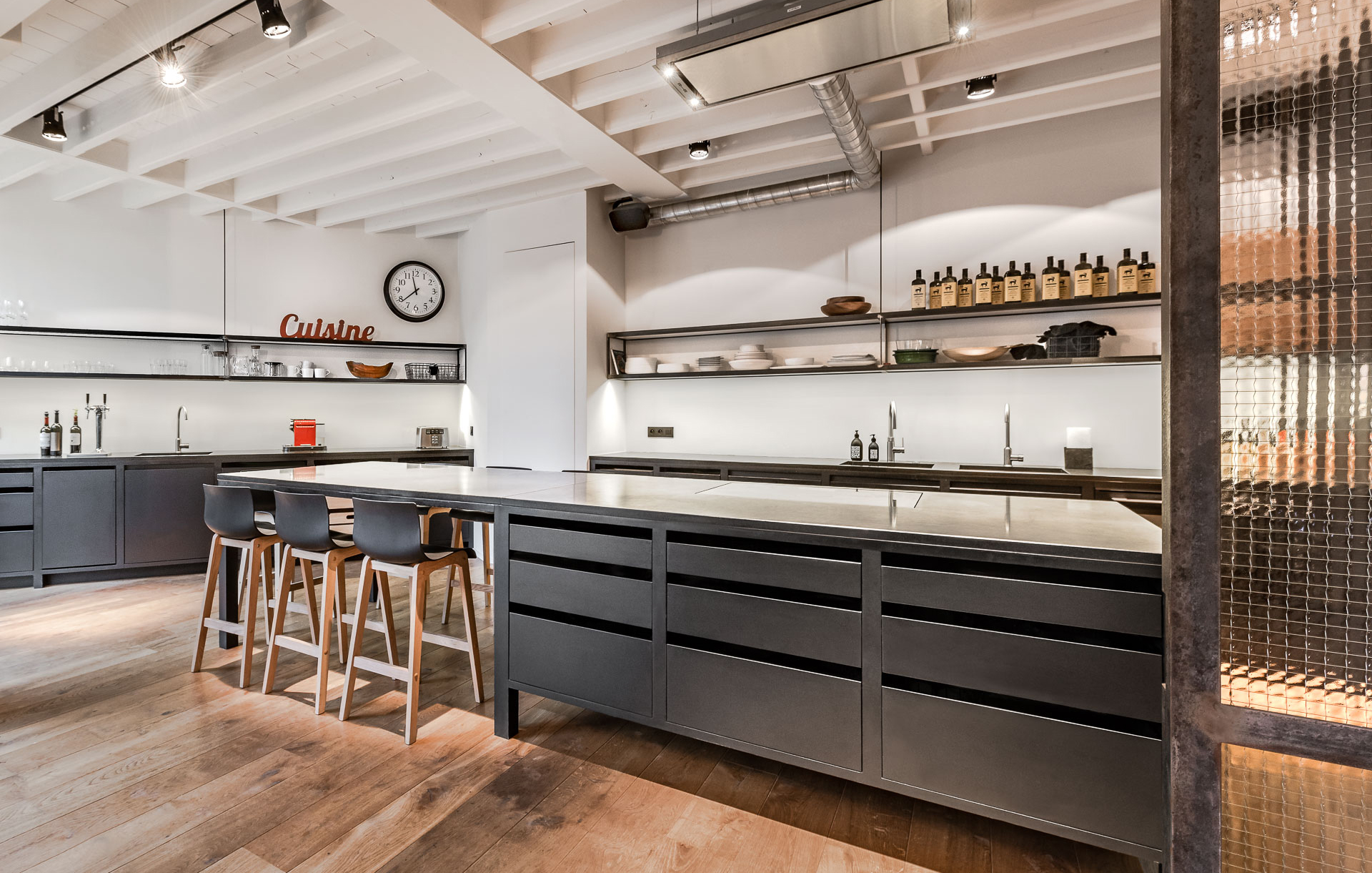 Loft Design Kitchen

Here is a well-thought kitchen offering a modern design. The elevated central island, the absence of knobs or the black on black aspect give to this kitchen an industrial design. Long open shelves on the wall increase this feeling of loft design without making it too overbearing.


◄ Back