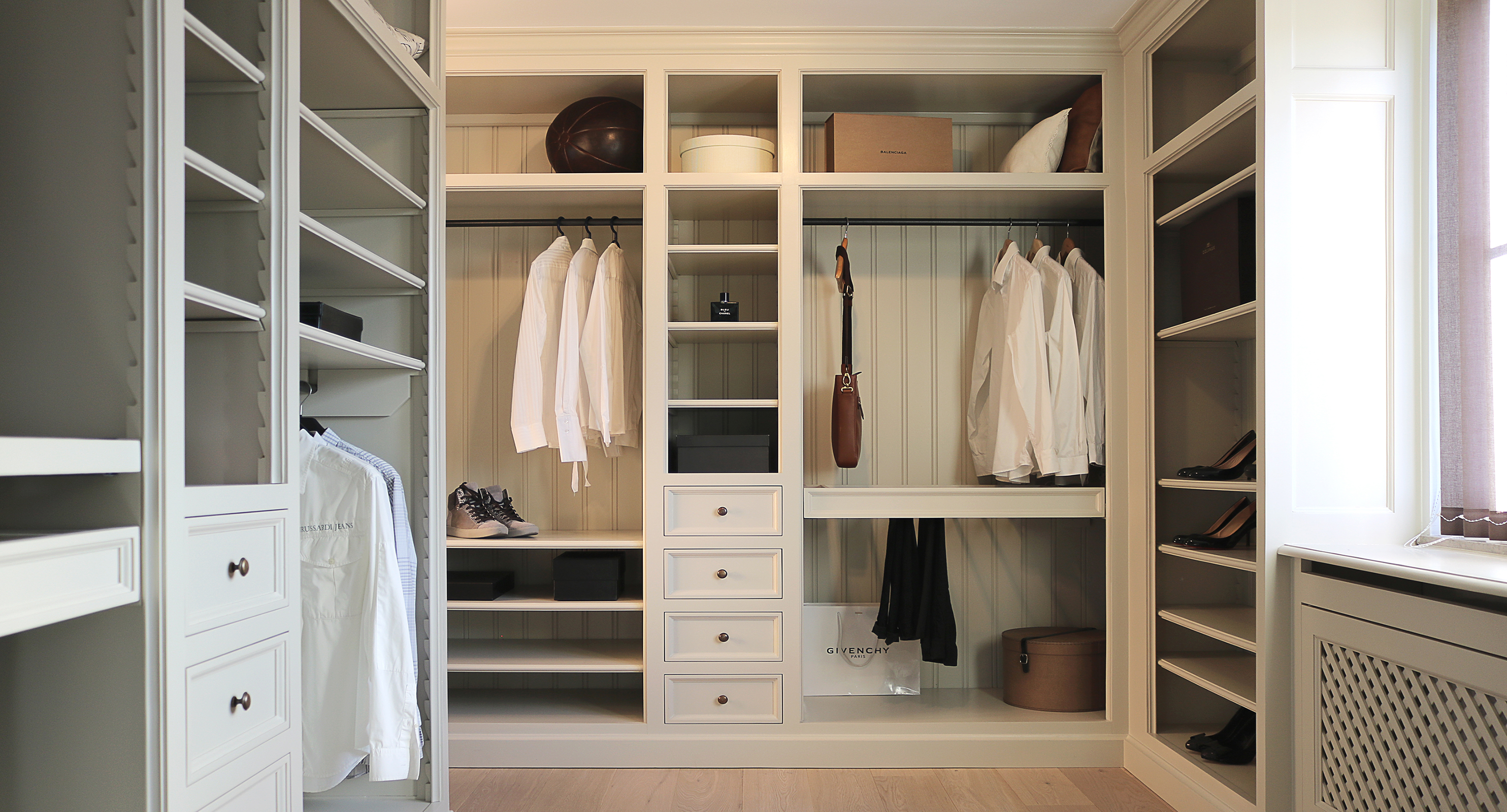 Walk-in closet

Spacious open wardrobe with lambrised back. The hide-warming with croisillons is perfectly integrated and is part of this ensemble. Tourterelle color is suited for this wardrobe.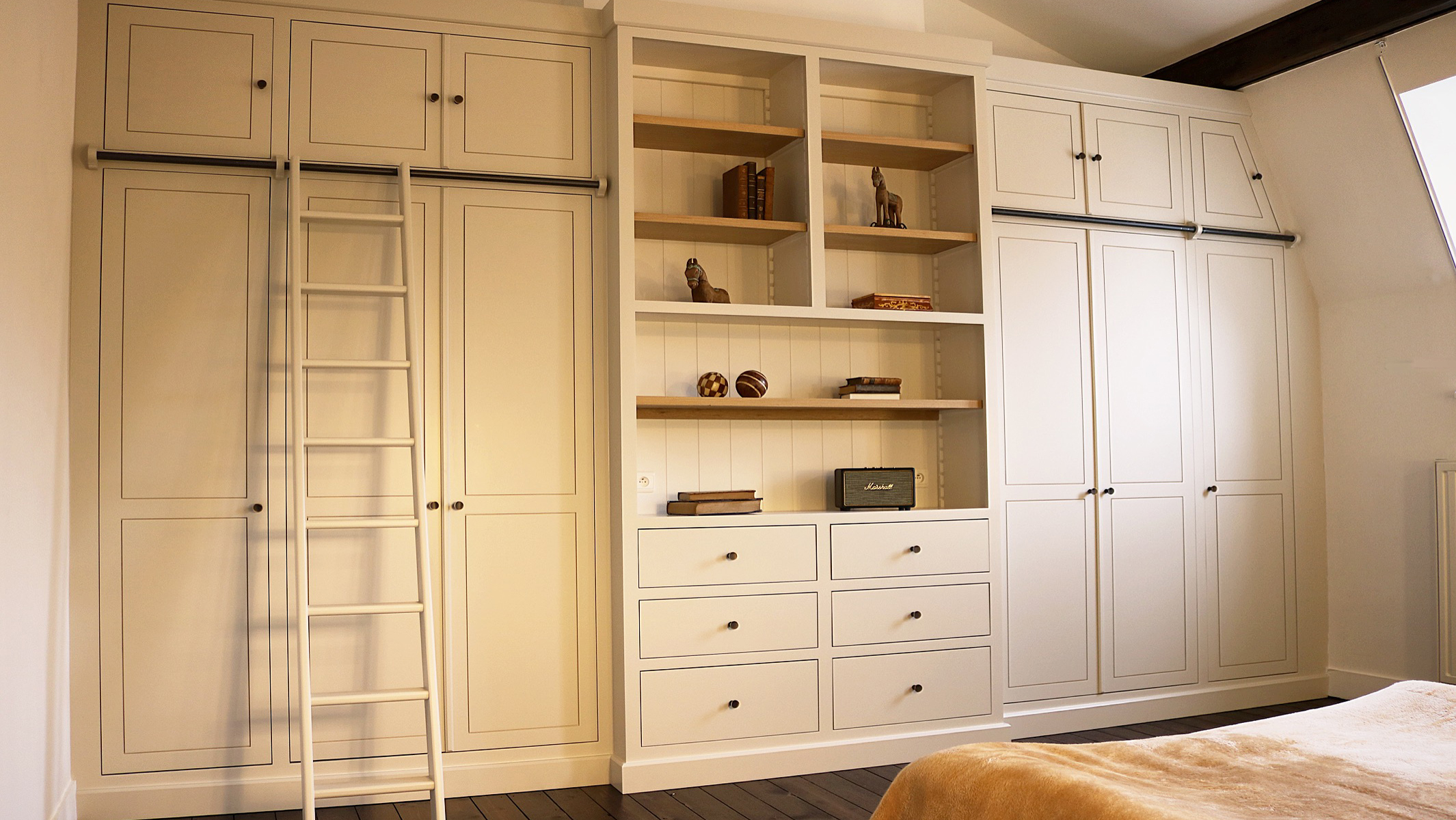 Wardrobe with ladder

Beautiful contrast for this wardrobe partially under sloping ceiling. Central part is open and painted in blanc tourterelle. It goes perfectly with the color of the closet. The shelves are made from oak and give an additional warmth touch.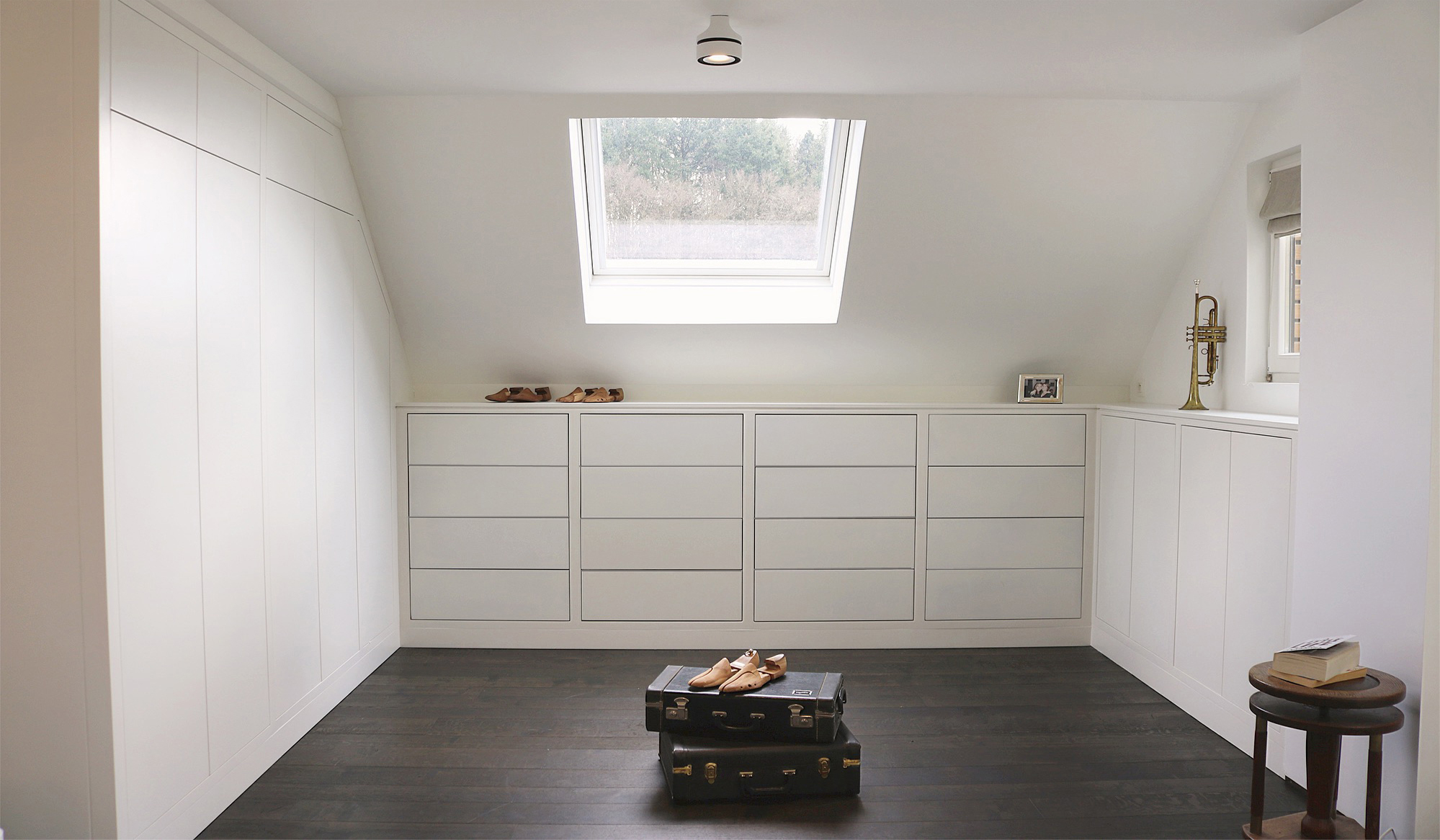 Modern wardrobe

This wardrobe is pure and refined. The horizontal rails are hidden and every doors and drawers open with push-pull system, therefore the wardrobe does not have any knob.


◄ Back